DAY 9: Putting it in Perspective!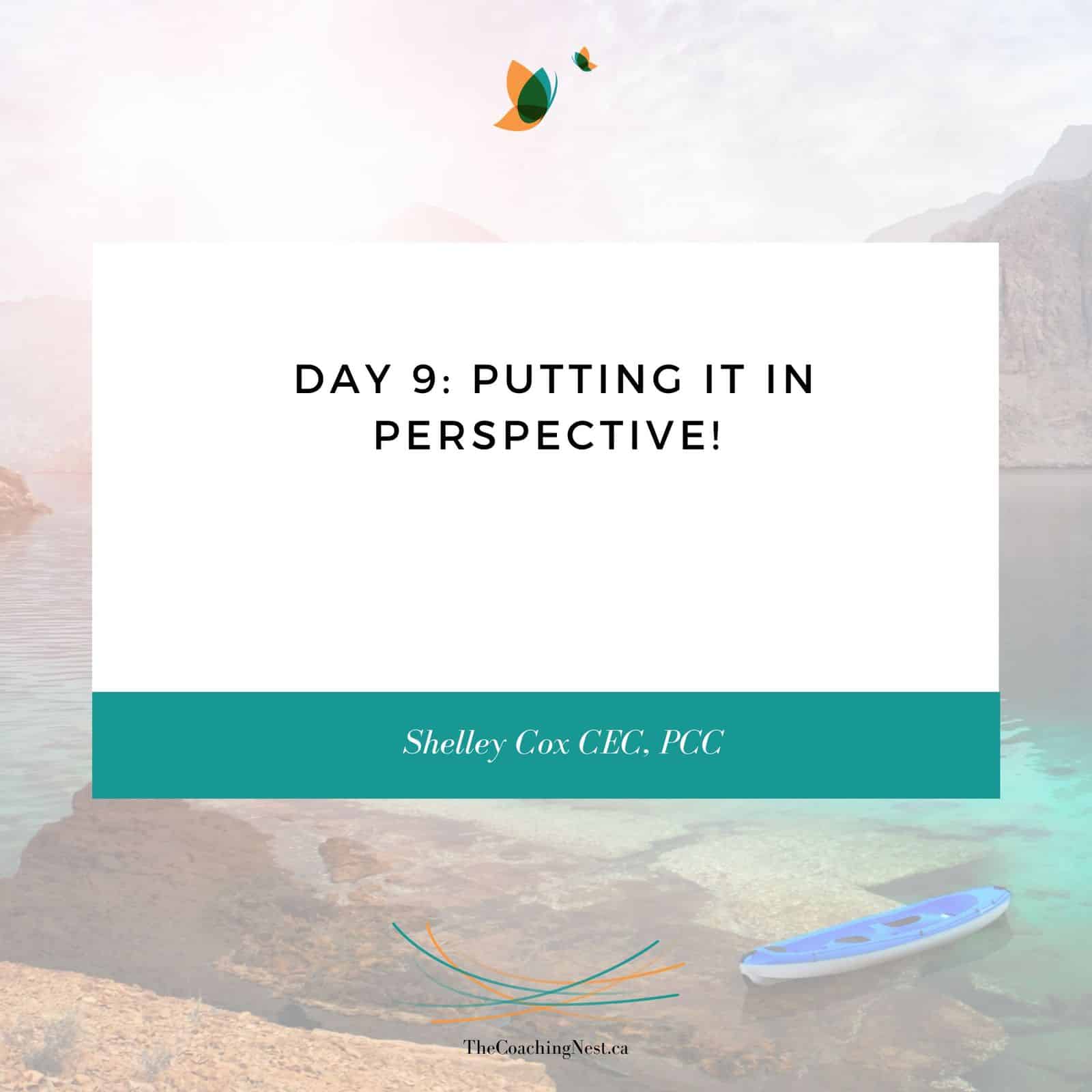 This tip of Putting it in Perspective allows you to create more accurate thinking regarding an event or situation, resulting in greater personal resilience. The first step is to write down your beliefs regarding the event or situation:
1. Ask Yourself, "What is the worst thing that can happen"? It is important to remember the items that you can really be sure about. The rest is guesswork.
2. Assess the probability of the worst case scenario– How likely is it to happen?
3. What is one thing I can do to help stop the worst thing from happening? It's important to break free of the chain of future-threat beliefs. It is in your best interest to establish what's most likely to happen and take steps to prepare for it. Think outside the box.
4. Alternatively, what is the best thing that can happen? What does it take to climb out of a future-threat rut? It's critically important to create best-case scenarios. This will help you move beyond the worst-case scenario.
5. Be creative and wildly optimistic! Ask yourself, "what is one thing I can do to make the best thing happen"? Once you have the worst-and best case scenarios in place, it is easier for you to locate the most likely outcomes.
6. What is the most likely thing that will happen? Write down your solution strategies: Devise two or three ways that you can fix the real problems that stem from your adversity.
7. What can I do to handle the most likely thing if it happens? What steps can you take to handle the most likely outcome? Work on zeroing in on the most likely outcome. The solution may become obvious very quickly.
Adapted from: The Resilience Factor: 7 Essential Skills for Overcoming Life's Inevitable Obstacles, by Karen Reivich, Ph.D., and Andrew Shatte, Ph.D.
"Over time I learned that I could choose how to respond. I can be miserable, or I can be hopeful—I can be depressed, or I can be happy. We always have that choice, that opportunity for control. I'm here, this is now, I have learned to tell myself, over and over, until the panicky feeling begins to ease."
― Edith Eger, The Choice: Embrace the Possible
© 2013 by Dr. Laura Belsten and ISEI®. ALL RIGHTS RESERVED.