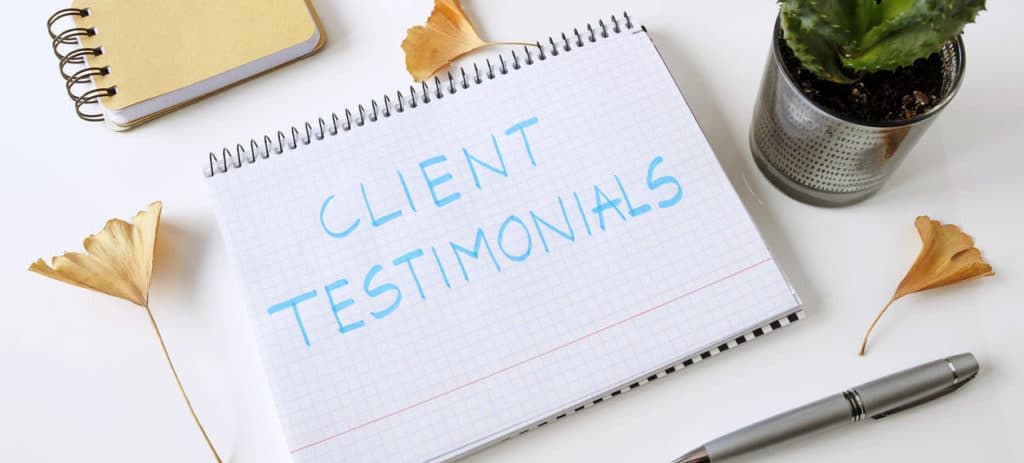 Background of ICF Professional Coaching:
I am a Certified International Coaching Federation Coach (ICF) and also hold a Professional Coaching Credential (PCC) with the International Coaching Federation.  Holders are part of a self-regulating group of elite coaches who provide accountability to clients and the coaching profession as a whole. They pursue and complete rigorous education and practice requirements that provide unquestioned legitimacy to their commitment to excellence in coaching.
The International Coach Federation (ICF) defines coaching as partnering with clients in a thought-provoking and creative process that inspires them to maximize their personal and professional potential.  Coaching helps people tap into their potential, unlocking sources of creativity and productivity.
The time had come for me to step back and do some work on where I wanted to go with my career and life.  I am an experienced professional yet felt motivated to connect with my true essence before regretting not taking the opportunity to seek out my purpose.

On a hunch, after almost enlisting with a national career coaching company, I found Shelley's online business and felt she offered deeper insight and knowledge.

Immediately, Shelley took the time to truly listen and offer a customized coach approach. At no time did I feel that I was just another client or that I was on her clock.  Her coaching style and presence was passionate, calm, and full of wisdom.  After each session, we reviewed takeaways and actions were planned.  Shelley provides you with the necessary tools to do the work, but leaves the responsibility with you to complete that work in order to process and accomplish your goals.  How else does one find their own inner leadership resources? 

She is a pleasure to work with and I always looked forward to our sessions.  There is no turning back once you are on the path to personal leadership! The journey never ends.  Great value – a great investment!

V.H. Paralegal/Entrepreneur
"When I first connected with Shelley, I immediately noticed her ability to "see me" - the real me, and see my potential! I immediately felt understood, safe, and supported. She held me capable from day one to make the changes I needed, to ensure successful personal development, and to both persevere and preserve the charity organization that I founded. As a gifted mindful listener, she showed empathy and respect, while challenging me to refocus and own my powerful purpose and presence! I chose to join her CALM Power™ Coaching group of diverse emerging leaders, and it was life changing. I learned so much and have noticed immense growth in all areas of my leadership presence. In summary, it was inspiring and transformational. It's difficult to put into words the energy that was created, despite COVID-19 and other difficult circumstances! She trusted all of us to own our potential. Shelley is meant to Coach! I find myself often thinking about her words, remembering them and acting upon them. With this supportive and sometimes vulnerable sharing, the CALM Power™ energy motivated me to apply for the National Change Makers Award from Alan Doyle's A Dollar a Day Foundation, which I became the WINNER of. This includes a generous $15,000 donation and Official Charter Charity Status for my organization, No Time for That Anti-Bullying Society, which will now receive annual funding to help grow the organization and increase our impact. This means the world to our charity! Thank you, Shelley, for creating The Coaching Nest, so I can continue to EMERGE STRONGER and follow my purpose!"

Elsie Morden-

(Singer, Songwriter, Speaker, Founder & CEO of No Time for That Anti-Bullying Society)
"Have you ever reached a moment in your life when you say to yourself, "Enough is enough! Something's gotta give. And I need help to make this happen!" I'm sure you can relate. This happened to me! I love my job but the stress was taking over, and I had to find a way to change that! Then I found Shelley! An angel on this earth I never knew existed. It wasn't long before I found myself on a journey to self-awareness with Shelley by my side. It is amazing to learn how many people in this world have no real understanding of who they are. Not even me! If you have no idea who you are, how can you know where you're going? I also learned how precious it is to appreciate 'the present'. These days I stop to smell the roses. By this I actually mean that I have incorporated useful breathing techniques into my daily routine that help me get calm and balanced – Shelley taught me this. It is amazing how wonderful my day can be when I take time to release oxygen into my brain so that you can think more clearly and calmly. I am who I am today because of my personal desire to achieve great things in life. I could not have done this without hearing Shelley's constant whispers. She will remain my lifetime career and leadership coach; my lifetime confidant!"

- D. Mills - Sales Director
"When I found myself out of work in the midst of COVID, I was seriously concerned about my next career move.  I worried that it would take too long and be a financial strain.  I also worried that when I did find a new position, I have to take a salary cut.  Worst of all, I worried that I would have to sacrifice happiness to get "just a job".  Then I started CALM Power™.  I met a group of amazing women who supported me and encouraged me to be my authentic self, to stay focused on my values and to not underestimate my worth.  I went deeper owned my power, purpose, presence, and did not sacrifice finances!  I Emerged Strong as a leader and a new CFO.   In the end, the job came to me – not the other way around.  I am confident that this next move will be the most rewarding phase of my career.

J. Baird - CFO
"Thank you, Shelley, for the valuable insights that you have given me over the last year. The coaching circle was such a great place to connect and work through hurdles and celebrate successes with other like-minded women. You helped guide me through some areas that I needed coaching on and as a result I am much more confident in myself. The CALM Power program helped me identify my strengths and be more assertive in setting boundaries. The guidance from the program has helped me professionally and personally. Thanks so much for your leadership over the past year".

Sarah B. - Co-operators
"My time in CALM Power gave me the confidence and competence to speak up more and take time back into my life. I have learned that I can not always say yes to everyone, and that it is important to have time to myself included in my schedule. I have experienced a bit of backlash from saying "no" to events and people, however it has left me with a more calm, relaxed life while still maintaining my sense of purpose and helpfulness (as I am still busy helping, but picking and choosing what I do and when I do it!)"

Monica B. - Co-operators
"Thank you so much, Shelley, for this wonderful experience! It was such a joy to come together with other professional women and learn from each other, support each other, and celebrate our journeys. Your coaching helped me rediscover my strengths and celebrate them – not focus on the areas I can't control. I've learned to carve out time for myself to focus on being present and calm which has helped build my confidence and concentration.
Thank you for your leadership and guidance.

Katherine L. - Co-operators
"What led me to The Coaching Nest were some very specific challenging personal and professional questions.   I had just reached a milestone birthday and was reflecting on the choices I had made. I was having trouble picturing who I wanted to become. To be honest, I was feeling completely lost and overwhelmed.  Then I found Shelley's CALM Power™ Coaching Group, with women who also were looking for clarity and confidence to own their  purpose, power, and presence, and to be a leader without a title!  Shelley held an intention that helped me remember that I have not always been lost. Through Power Stories™ and strength spotting, I remembered that I am a badass who has achieved some pretty cool things! With this renewed competence and confidence, I decided to take a leap of faith and go back to school to finish my degree.  I am so grateful to Shelley and the amazing women in my group for their support and guidance."

A. During -Travel Industry
"I approached The Coaching Nest when a promotion to Credit Manager came sooner than expected with less than a week's notice and no replacement for my position.  My challenge was to step up to the role and take over all new responsibilities, in addition to my own.   The event happened just two weeks before COVID, which presented another set of challenges and now I believe opportunities. I felt that Shelley held an intention that I was more than capable, which allowed me to organize my focus, reconnect with my team, and pursue an efficient plan of action uniquely tailored to my experience and abilities in this unexpected moment. Each week in CALM Power,™ a diverse group of women met in a nonjudgmental space and went through mindful exercises and self-leadership competencies. The Coaching Nest was where I reconnected with my leadership confidence as I went through the process of engaging with other managers.  The result is our books are in better shape than they have been in years!  I recruited, hired, and trained my replacement and feel like I am in a good position to continue the transition in a purposeful direction!  The energy from the CALM Power™ Coaching group helped keep me grounded, strong and confident through the most stressful time of my career.

C. Hurst - Credit Manager
"Shelley coached me through a career change, and I know I couldn't have done it without her expert coaching guidance. She partnered with me to discover a career path that gives me great joy, and released the confidence I needed to pursue it. I know I will continue to draw on the skills and insights I gained moving forward. I'd highly recommend Shelley if you are looking for solid expertise and superior coaching skills to help you to develop your career."

- Elizabeth Collis; Business Advising and Entrepreneurial Training
"I found the kindness and support from everyone in the group with CALM Power very transforming. I also enjoyed all the different perspectives from all of the participants within the group. I would love to take part in this again and again! I learned many strategies to incorporate into my daily life and business."

- Jennifer G. Occupational Therapist, Business Owner, NS
"Prior to meeting Shelley, I was interested in working with an executive coach to sharpen my skills. I felt I was already 'seasoned' but needed a little tweaking. After working with Shelley, I discovered more about myself than I had anticipated. Shelley is compassionate, sincere, and very honest. With Shelley's strong coaching skills, she helped me see my blind spots. As a Director in a Long Term Care facility, I wear many hats and interact with many people. The leadership journey I have travelled with Shelley has been truly inspirational and transformational ….and I'm not done yet! I would highly recommend Shelley to anyone who wants to improve their leadership skills. Shelley is truly gifted in her abilities."

- Denise, Director, Healthcare, NS
"When I started with Shelley to become a better coach and leader, I really was unsure on the direction it would take me.   I was unsure of what would be required of me in the process. This process was challenging and inspiring. Shelley said what needed to be said and guided me every step of the way.  I was pushed outside my comfort zone and became a better coach and leader as a result. My coaching has been about radical self-awareness for me as a leader. Shelley provided a pathway and safe place for me to be vulnerable, expressive, and innovative.  As my coach, Shelley helped me to be more confident and self-aware of my leadership capabilities as an effective leader. This process provided me the opportunity to be more confident and engaged in my own personal and professional development. I am a better coach and leader as a result of my experience with Shelley."

- Lynn W; Human Resources Director
"After completing CALM Power I had a much greater clarity and focus around my true destiny & career path. I know what I have to do, and know how to get there and have the mindset to do so."

- Tanis M, Educational Leader 
"As a result of this absolutely key leadership fundamental program, I have become connected to my essence and life purpose. I also have the tools and have been developing the habits and mindset to express and live that purpose. I have returned to my meditation practice, gained greater confidence, and a sense of personal power. I have also really enjoyed journaling and getting my ideas on paper, capturing my inspirations to make my business into a reality. Working with the competencies has helped develop the skills of intentionality, realistic optimism, and other leadership skills. It has been a powerful program to help me shift into a more powerful, focused Manager and future Business Owner!"

- Michelle, Manager
"Hi. My name is Allison and I am from Halifax, Nova Scotia. I sought out Shelley Cox's support because I felt alienated from my work and that I was on the wrong path. Despite having a background in career development, I could not seem to find my way. Shelley helped me to realize my strengths and to re-envision my way forward. But most of all, Shelley helped me embrace uncertainty and to reach beyond my comfort zone. Thanks to Shelley's support and guidance, I am in a job that I would have never believed I was capable of a year ago and I am learning and growing each day. I'm still afraid but instead of letting it hold me back, I recognize it for what it is - a sign that I have an opportunity and motivation to take action!"

- Alison, Executive Director
"Your story and resiliency is something that a lot of women can relate to. I certainly do. I love the Calm Power methodology and how this helps to build your "why" to move forward with your goals. Leaders who are tired of the command and control world who want to build a business-life with a more nurturing and compassionate approach will find your coaching and your programs extremely valuable!"

- Diana, Director and Small Business Owner
"Thank you so much for this coaching relationship. I can only describe it as transformational; both personally and professionally. I see more opportunities for growth in my career and leadership journey! I consider our partnership and paths crossing serendipitous"!

- Julie - Educational Leader
"Shelley was my Career and Leadership coach!  She was able to help me identify and recognize the strong and weak qualities I had in both my personal and professional life. It allowed me to look outside my comfort zone and agree to take on a job that had no securities, but I loved both passionately and professionally. I am continually challenging myself and I love coming to work everyday. I would highly recommend Shelley as a Career Coach and I am thankful I had the experience working with her".

- Denise L, Career Leader
"Shelley is an excellent coach who helped me identify and articulate what's important about success in my life and career. She is very knowledgeable and comes prepared with a great set of resources and tools. Shelley is personable and always on time, and not afraid to ask challenging questions to help her clients grow professionally and personally".

- Natalie C, Senior Program Officer at Patrimoine Canadien--Canadian Heritage
"I enjoyed your Leader as Coach training very, very much! It was powerful, emotional, and transferable!  Coaching is a leadership competency that can transform individuals and organizations".  

- Senior Financial Leader (Maritime Travel)
"Thoroughly enjoyed the Leader as Coach training! The 2 days passed quickly with the amount of interactions and coaching practice"!

- Senior Financial Leader (Maritime Travel)
"TRULY GREAT! I enjoyed your Leader as Coach training very, very much! Interactive, fun and provided a whole new perspective to having difficult conversations"!

- Senior Financial Leader (Maritime Travel)
"In less than 6 months, Shelley has supported me to breathe and harness my inner leader.  This allowed me to start my journey to purpose, a bigger why, and enhancing my visibility with senior leaders".

- Corporate Manager
"I came to Shelley lacking career direction and feeling like I was burning out. Through CALM Power and Shelley's Coaching, I was able to reconnect with my passion in work and life. It felt transformational. I have more self-awareness, confidence, and an inner knowing that my brand can change, that my essence will deepen and I will value my feminine leadership capacities"!

- Corporate Leader & Business Owner Part-Time
"Your CALM Power coaching switched my mindset! I am a very private person, and was struggling with visibility at work! I took on a new role and so far feel my inner superpowers are EMERGING STRONG"!

- Manager , Financial Services, Montreal
"Being a Coach myself, I wanted to participate in the CALM Power program to see if I was clear with my blind spots. Having a new perspective is always a good thing! With every coaching session and competency discussed, I was able to deepen my own coaching needs. I was impressed with the level of engagement, and delivery, both clean and easy to follow. I liked going deeper with essence and feel I have grown spiritually and professionally".

- Angela - Professional Coach
"When I Joined the CALM Power group I was stuck in limbo! Not knowing how and where to move forward. This was solved by Shelley creating a safe, yet challenging space to reflect on deeper more difficult questions. What impressed me was Shelley's terrific facilitation. Even though this was online, webinar style, I was able to walk away with greater clarity and focus around the next phase of my life".

- Lisa G - Healthcare Professional
"I joined The CALM Power group feeling very overwhelmed and unappreciated.  I work in a very busy health care support position and do not feel valued. The support from the group allowed me to reflect in a safe, confidential space. I now walk away seeing why I had lost passion and had become disengaged. I value my career journey and see my leadership brand as a centering space to breathe and make wise choices, become focused and embrace the next phase of my life and career"!

- Healthcare Professional
"I had the opportunity to have Shelley as my Coach at the same time as I was up-grading my own Coach training. It was a fantastic experience! Not only did I get to witness and experience solid coaching in action, but I made significant shifts in my perspective and behaviours in my own business, allowing me to get unstuck and into greater action – exactly what I was looking for! Shelley was very present, generous, and in service of the client throughout our several weeks together. She has a nice blend of intentional process and in-the-moment flexibility and would frequently check in during our calls to ensure we were still on-point and advancing my true agenda. And, with my permission, she knew when to push gently and when I needed a more assertive shove. I am grateful for having had the opportunity to work with Shelley and would happily recommend her to others".

- Gail G - Professional Coach
"My biggest challenge was a lack of personal power and emotional competency to get to where I wanted to go. I wanted a deeper understanding of purpose and personal branding. This was solved by beginning to create a calm more mindful life, give priority to the things that were healthy, emotionally and spiritually. The CALM Power group was consistent, positive, supportive, and led by a coach who was no stranger to adversity and overwhelm. Shelley introduced social and emotional intelligence, in a very practical way. I emerged as my best self after this program! I am now focused and happier in life and work. It is that simple, but not a simple thing to achieve!   I am working towards a major career change and getting life on track to living on purpose as a leader in and out of organizations".

- Julie - Montreal
"Shelley was referred by a local business woman who felt that I was ready to transition to my own business, but was "stuck" in fear and wavering confidence. Shelley helped me identify what kept me from this bold move. We developed a plan to overcome the fears. I did and now have launched my own business"!  

- Tracey, Small Business Owner
"Shelley became my Career and Leadership Mindset Coach while I was transitioning to an Independent Financial Professional.  The key area of focus was ongoing and consistent accountability of my vision, goals and actions steps that pointed to my why in business and life.  Shelley's process provided self- awareness, with several resilient strategies and practical formula's to follow, designed specifically for my situation. I was impressed with Shelley's encouragement to "think" out of the box, yet, ideas were easily translated to both align with the organizational vision and my own. I'm engaged, motivated, and excited to continue performing at a high standard benefiting myself and the team".

- Andrew, Financial Professional
"Partnering with Shelley has enabled me to shape and rekindle my passion for wanting to be a leader. She has empowered me to clearly identify the competencies which need focus in order to continue my career development."

- L.P. - Management Professional
"I found the kindness and support from everyone in the group with CALM Power very transforming. I also enjoyed all the different perspectives from all of the participants within the group. I would love to take part in this again and again! I learned many strategies to incorporate into my daily life and business."

- Jennifer G. Occupational Therapist, Business Owner, NS