EMERGE STRONG!
Invest in your most important asset for long-term engagement by developing Resilient and Strong Leaders for the
EMERGING FUTURE
You and your organization recognize smart, high-achieving women are sometimes struggling with defeat, discouragement, and unconscious bias created by the current dysfunctional culture you must navigate...
✓  People would say you have it all and yet you don't feel like you're enough and avoid stepping up
✓  It's time to give up the unrelenting shame and guilt of not being able to do it all and FOCUS strategically on your NEXT...
✓  Let me show you how to break free by unlocking your inner career and leadership competencies and stop being a prisoner of your own thoughts
Welcome to
The Coaching Nest
Closing the gap by providing the essential space to build Career and Leadership Mastery so that high performers, thriving achievers, transition to a more coaching leadership mindset.  These Leaders develop FREEDOM, FOCUS and FULFILLMENT without sacrificing ambition for their future leadership goals!
Coaching competence and being able to adapt is VITAL to thrive in today's fast-paced innovative world!
Many new leaders fail when the technical skills that made them an EXPERT HIGH ACHIEVER no longer meet all the needs of their future emerging Leadership Career! 
 The Coaching Nest uses coaching to lead as the foundation of shifting old beliefs and biases! 
 You will EMERGE STRONG, focused with the stamina and strength to create either an entrepreneurial or organizational leadership environment that contributes to a greater Purpose!
Our core methodologies all focus on courageous coaching conversations with both ourselves and others!
Let me guess. You long to:
Crush your KPI's and acquire accolades & awards
Eliminate overwhelm, burnout, and self-sacrifice
Discover your unique success secrets by disrupting old patterns
Learn to unleash your female brain
Sound about right? I want to let you in on a little secret...
You don't have to do this alone. It's okay to say, "I need help to take care of me."
The Coaching Nest offerings are:
Scientifically based coaching with your brain in mind, mindful, focused and effective
Created for amazing results while nuturing the human spirit, creating transformation for you and your organization
Proactively designed to instill leadership resilience before it seriously impacts your physical and mental health
Transformational and develops leadership capabilities and leadership presence
Ensure you do not sacrifice yourself in the pursuit of ambition
The success of a coaching initiative is whether you and your leaders believe in a "fixed" or changeable (ie. growth mindset). This view creates a love of learning and a resilience that is essential for great accomplishment."( Dweck, 2015)
This Growth Mindset
is Neuroplasticity in Action.
We offer fast and effective coaching customized for individuals and/or groups. By working with Shelley, our CEO and Founder, you'll get an accredited and credentialed ICF Professional Coach. She's certified in social emotional intelligence, and a graduate of Royal Roads University as a Certified Executive Coach (CEC), the Neuroscience Academy and so much more.
WE COLLABORATE SO YOU GET THE 

BENEFITS OF THE FOLLOWING PARTNERS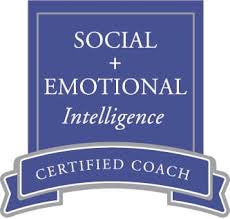 "With Shelley's strong coaching skills she helped me see my blind spots. As a Director in a Long Term Care facility I wear many hats and interact with many people. The leadership journey I have travelled with Shelley has been truly inspirational and transformational ….and I'm not done yet! I would highly recommend Shelley to anyone who wants to improve their leadership skills."
Denise , Director , Healthcare, NS
"Shelley provided a pathway and safe place for me to be vulnerable, expressive, and innovative. As my coach, Shelley helped me to be more confident and self-aware of my leadership capabilities as an effective leader. This process provided me the opportunity to be more confident and engaged in my own personal and professional development. I am a better coach and leader as a result of my experience with Shelley."
Lynn W; Human Resources Director
"Have you ever reached a moment in your life when you say to yourself, "Enough is enough! Something's gotta give. And I need help to make this happen!" I'm sure you can relate. This happened to me! I love my job but the stress was taking over and I had to find a way to change that! Then I found Shelley! She will remain my lifetime career and leadership coach; my lifetime confidant!"
D. Mills Sales Director
WORK WITH US
FOR INDIVIDUALS AND ORGANIZATIONS
Choose your own adventure:
COACHING TIPS FOR LEADERS
I love having my female friends over in my backyard with a glass of wine to chat about life. I appreciate it even more after not being able to gather face to face for such a lengthy time due to the pandemic. I'm not sure how the topic of this blog emerged, but we ended…
Read More