DAY 4: How is Behavioral Self-Control Important to Owning "Your Powerful Leadership Presence"?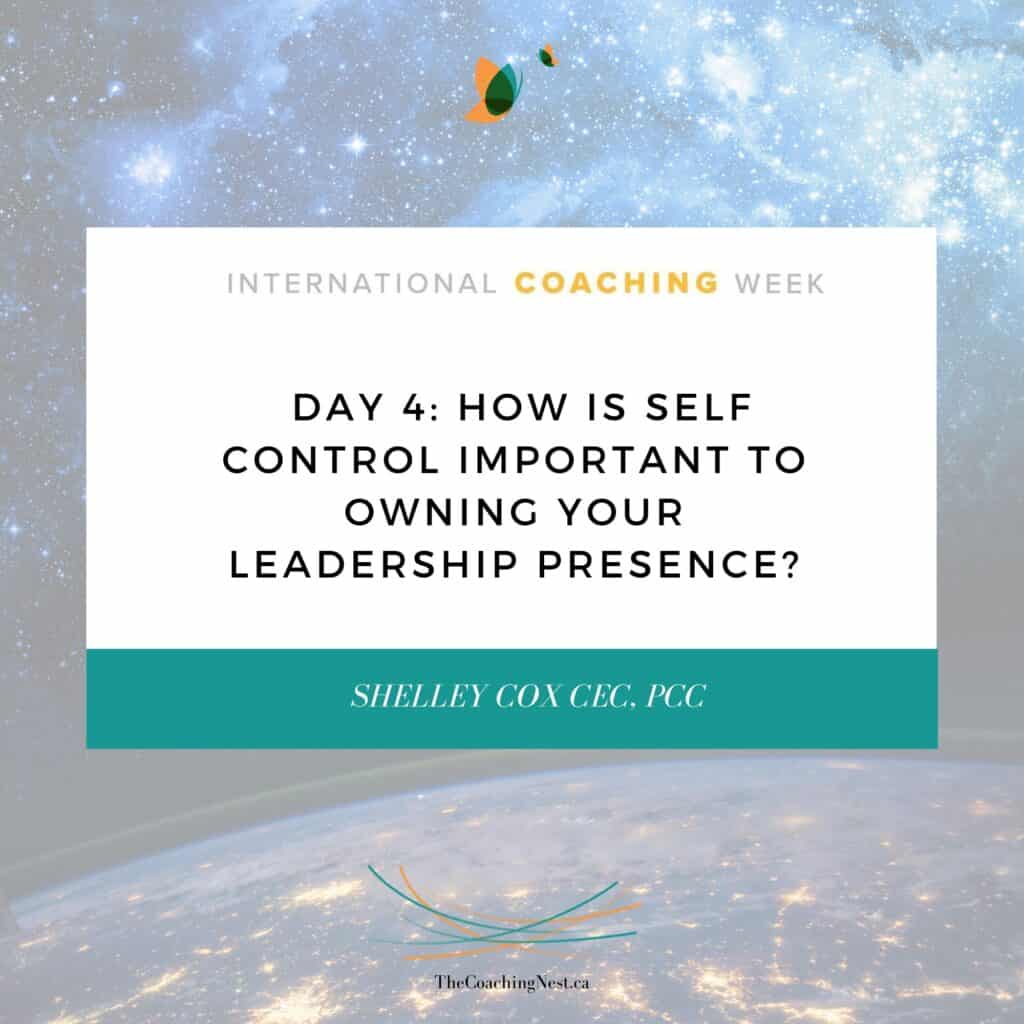 How is Behavioral Self-Control important to "Owning Your Powerful Leadership Presence"?
Leaders with Behavioral Self Control keep disruptive emotions and impulses in check. They are able to effectively:
· Manage their impulsive feelings and distressing emotions
· Stay composed, positive, and unflappable even in trying moments
· Restrain negative reactions
· Think clearly and stay focused under pressure
· Maintain their stamina and performance in emotionally-charged situations
· Choose not to escalate a problem when attacked, provoked, or aggressively confronted by another person
· When faced with hostility or opposition, remain "cool under pressure"
There are many ways to grow your behavioral self control. Here are a few tips to start on your journey. Self-awareness is the first step!
· Make a list of things that cause you to "lose it" – your triggers or "hot buttons"
· Write out a strategy to deal with each of these issues the next time they arise
· Remember to try and choose a more constructive response when issues come up
In the future:
·         Watch your self-talk! Ask yourself what it looks like to stay composed and focused
· Try your best to think clearly under pressure
"Anyone can become angry – that is easy. But to be angry with the right person, to the right degree, at the right time, for the right purpose, and in the right way – this is not easy." – Aristotle
· Now that you have some new ideas about behavioral self control, try and answer these coaching questions below!
· What's most important about Emotional Behavioral Self Control to me?
· Now what will I do differently?
Project yourself into the future and imagine having more behavioral self control… Can you describe this? What have you done to reach this outcome?

*Some information used from Dr. Laura Belsten, ISEI